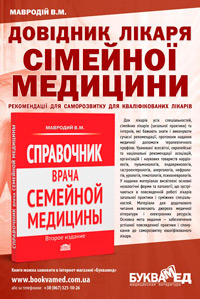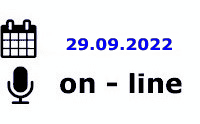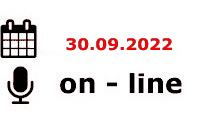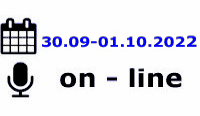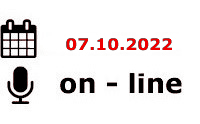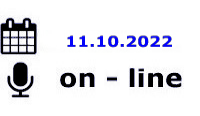 ---
СІМЕЙНІ ЛІКАРІ ТА ТЕРАПЕВТИ
---
НЕВРОЛОГИ, НЕЙРОХІРУРГИ, ЛІКАРІ ЗАГАЛЬНОЇ ПРАКТИКИ, СІМЕЙНІ ЛІКАРІ
---
КАРДІОЛОГИ, СІМЕЙНІ ЛІКАРІ, РЕВМАТОЛОГИ, НЕВРОЛОГИ, ЕНДОКРИНОЛОГИ
---
СТОМАТОЛОГИ
---
ІНФЕКЦІОНІСТИ, СІМЕЙНІ ЛІКАРІ, ПЕДІАТРИ, ГАСТРОЕНТЕРОЛОГИ, ГЕПАТОЛОГИ
---
ТРАВМАТОЛОГИ
---
ОНКОЛОГИ, (ОНКО-ГЕМАТОЛОГИ, ХІМІОТЕРАПЕВТИ, МАМОЛОГИ, ОНКО-ХІРУРГИ)
---
ЕНДОКРИНОЛОГИ, СІМЕЙНІ ЛІКАРІ, ПЕДІАТРИ, КАРДІОЛОГИ ТА ІНШІ СПЕЦІАЛІСТИ
---
ПЕДІАТРИ ТА СІМЕЙНІ ЛІКАРІ
---
АНЕСТЕЗІОЛОГИ, ХІРУРГИ
"Тrauma" Том 17, №2, 2016
Application of Fat-Plasma-Platelet Tissue Mixture in the Regeneration of Traumatic Injuries of Peripheral Nerve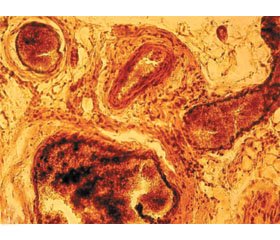 Authors:

Haiovych V.V., Haiovych I.V., Borzykh N.O. - Clinic of Microsurgery and Reconstructive Surgery of the Hand, State Institution «Institute of Traumatology and Orthopedics of the National Academy of Medical Sciences of Ukraine», Kyiv, Ukraine



Categories:

Traumatology and orthopedics



Sections:

Clinical researches
Summary
У статті проведено аналіз регенеративних процесів травматично ушкодженого сідничного нерва, пластики нерва та впливу тканинних матеріалів — плазми, збагаченої тромбоцитами, суспензії адипоцитів. На гістологічному рівні продемонстровано рівень регенерації нерва при місцевій трофічній стимуляції й реорганізаційні зміни параневральних тканин. Встановлено стимулюючий вплив жироплазмотромбоцитарної тканинної суміші на досліджувані показники.
В статье проведен анализ регенеративных процессов травматично поврежденного седалищного нерва, пластики нерва и воздействия тканевых материалов — плазмы, обогащенной тромбоцитами, суспензии адипоцитов. На гистологическом уровне продемонстрированы уровень регенерации нерва при местной трофической стимуляции и реорганизационные изменения параневральных тканей. Установлено стимулирующее влияние жироплазмотромбоцитарной тканевой смеси на исследуемые показатели.
The article analyzes the regenerative processes of traumatic injuries of the sciatic nerve, neuroplasty and the impact of tissue materials —platelet-rich plasma, adipocyte suspension. At the histological level, the level of nerve regeneration in the local trophic stimulation and reorganization changes of paraneural tissues were demonstrated. Stimulating effect of fat-plasma-platelet tissue mixture on the studied parameters is established.
Keywords
травма нерва, регенерація, адипоцити, тромбоцити, параневральна тканина.
травма нерва, регенерация, адипоциты, тромбоциты, параневральная ткань.
injury nerve, regeneration, adipocytes, platelets, paraneural tissue.
Injuries of peripheral nerves are quite common in conditions of peace and war. Unsatisfactory results of surgical treatment after nerve plastics are associated with development of mechanical interference (traumatic neuroma, fibrosis) on the way regenerating nerve and trophic breach associated with impairment of microcirculation in the area of fibrosis. Various plastics technology, different grafts and coatings have been proposed to improve the results of nerve recovery, but significant improvement does not give currently any technology in case of plastic of defects larger than 10 cm. It was noticed that lack of fatty tissue around nerve leads to severe scar tissue transformation of paraneural tissue, fixes nerve with the surrounding environment, blocking its gliding during movement. We believe that application of fat-platelet rich plasma mixture on the graft have activating effect on regeneration as platelets release various growth factors, and adipose tissue protects the nerve from fibrosis of surrounding tissues.
We provided two series of identical experiments, the aim of them was to identify sciatic nerve regeneration patterns in case of reconstruction of large defects. Animals were divided into 3 groups: a 1) control group (without the damage of sciatic nerve); 2) an experimental group (the grafting of sciatic nerve); 3) grafting of nerve with cowering of PRP (for rats) and fat-PRP mixture (for rabbit). A defect of sciatic nerve (1 cm- 1/3 lengths of the limb that corresponding to defect more than 10 cm in humans) was applied to animals and performed grafting with dedicated segment of the nerve.The prepared suspension of fat and PRP was applied around a graft.
30 days after sciatic nerve injury forming of scar tissue fixed and compresed a regenerating nerve with surrounding muscles and skin.At the histological level we confirmed the presence of regenerative processes in the area of grafting and distal nerve segment, but the level of newly sprouting clusters of nerve fibers was significantly different between groups of comparison. The low level of regeneration in the group 2 is associated with the formation of connective tissue and glial scar around the proximal and distal suture, focal scars in the segment of grafting. Epineurium characterized by the excrescence of connective tissue and newly formed blood vessels. In group 3 , where the application of tissue gels was performed, we found much higher levels of regeneration of sciatic nerve through the graft.Thus, the application of PRP improved level of regeneration in the distal segment in rats at 79.1% comparing the group 2 (p <0,05), and use of fat-PRP mixture in rabbits regeneration level was significantly 2 times higher (p <0,05) (Table. 1).The applying of gel containing PRP and adipocytes reduses in the density of connective tissue elements around nerve grafts. These data indicate that early use of materials containing PRP and activated adipocytes, as a suspension or gel activates reparative processes in the proximal nerve improve trophic and prevents forming of connective tissue.
Summarizing the experimental results, we can conclude that even a successful grafting of large segment of injured peripheral nerve needs early stimulation of recovery to prevent forming scar tissue around . The use of platelet-rich plasma and suspension of adipocytes affect the repair processes, trophic support of damaged nerve inhibits fibrotic changes and thus create a favorable microenvironment for the desired restorative process.
Bibliography
1. Maciel F.O., Viterbo F., Chinaque Lde F., Souza B.M. Effect of electrical stimulation of the cranial tibial muscle after end-to-side neurorrhaphy of theperoneal nerve in rats // Acta Cir. Bras. — 2013. — ​Vol. 28(1). — ​P. 39-47.
2. Yokota A., Doi M., Ohtsuka H., Abe M. Nerve conduction and microanatomy in the rabbit sciatic nerve after gradual limb lengthening-distraction neurogenesis // J. Orthop. Res. — 2003. — ​Vol. 21(1). — ​P. 36-43.
3. Shevtsov V.I., Shchudlo N.A., Shchudlo M.M., Borisova I.V. Peculiarities of sciatic nerve endoneurium cellular composition in hip distraction osteosynthesis in dogs // Morfologiia. — 2007. — ​Vol. 132(4). — ​P. 39-43.
4. Boyd K.U., Nimigan A.S., Mackinnon S.E. Nerve reconstruction in the hand and upper extremity // Clin. Plast. Surg. — 2011. — ​Vol. 38(4). — ​P. 643-660.
5. Siemionow M., Zielinski M., Meirer R. The Single-Fascicle Method of Nerve Grafting // Annals of Plastic Surgery. — 2004. — ​Vol. 52(1). — ​P. 72-79.
6. Ramanan M., Chandran K.N. Common peroneal nerve decompression // ANZ J. Surg. — 2011. — ​Vol. 81(10). — ​P. 707-712.
7. Ward J.P., Yang L.J., Urquhart A.G. Surgical Decompression Improves Symptoms of Late Peroneal Nerve Dysfunction After TKA // Orthopedics. — 2013. — ​Vol. 36(4). — ​P. e515-519.
8. Nazzi V., Cordella R., Messina G., Dones I., Franzini A. Role of intra-operative neurophysiologic monitoring during decompression and neurolysis after peripheral nerve injury: case report // Somatosens. Mot. Res. — 2012. — ​Vol. 29(4). — ​P. 117-121.
9. Flores L.P. The radio-radial nerve transfer for elbow extension restoration in C5 to C7 nerve root injury // Microsurgery. — 2012. — ​Vol. 32(1). — ​P. 55-59.
10. Murphy R.K., Ray W.Z., Mackinnon S.E. Repair of a median nerve transection injury using multiple nerve transfers, with long-term functional recovery // J. Neurosurg. — 2012. — ​Vol. 117(5). — ​P. 886-889.
11. Kilic A., Ojo B., Rajfer R.A. [et al.]. Effect of white adipose tissue flap and insulin-like growth factor‑1 on nerve regeneration in rats // Microsurgery. — 2013. — ​Vol. 33(5). — ​P. 367-375.
12. Javaloy J., Alió J.L., Rodriguez A.E., Vega A., Muñoz G. Effect of platelet-rich plasma in nerve regeneration after LASIK // J. Refract. Surg. — 2013. — ​Vol. 29(3). — ​P. 213-219.